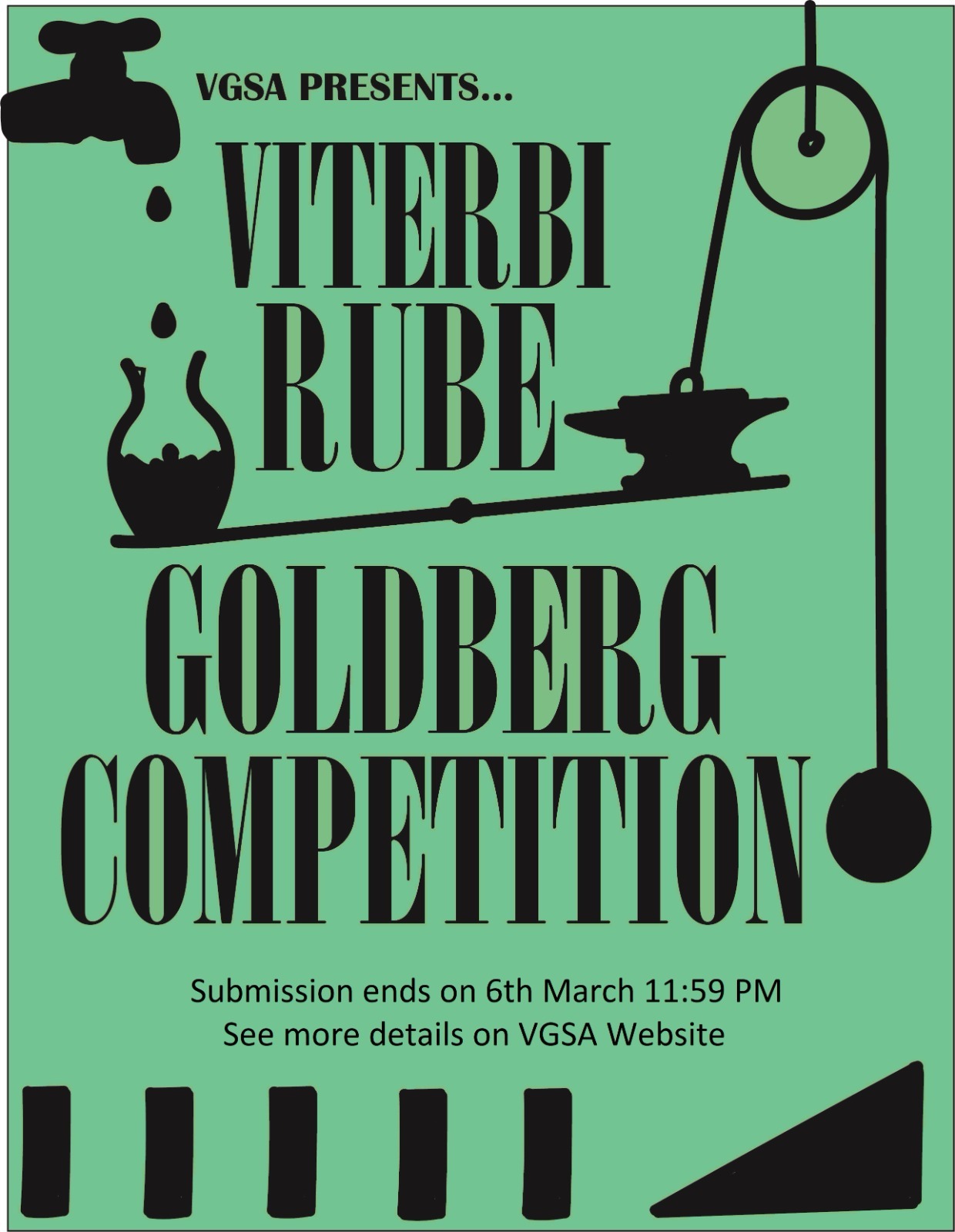 You have six days to build a Rube Goldberg machine using household waste & recyclable materials. Please refrain from purchasing additional materials. You can participate individually or as a team of up to four members.
A Rube Goldberg Machine is an intentionally over-engineered machine designed to complete a simple task in an indirect or complex way. Confused? Watch this video of a winning submission.
In line with the "Best from Waste" theme, the final task of your machine will be to place a bottle into a trash bin. The final deliverable for the competition shall be a video, shot in one take, that showcases the entire machine in action.
The best three entries will receive $50, $35, and $25 gift cards, and there will be a raffle for an additional $15 gift card. You may submit your entry starting from March 1, 2021 until March 12, 2021. If you have any questions, please reach out to vgsaprog@usc.edu.
To summarize, here are the rules and guidelines for the Rube-Goldberg Machine:
At the end, the machine should put a bottle into a trash bin.
The bottle should be of either 0.5L or 1L capacity.
A proper "trash bin" is not required; even a plastic bag or tote bag would do.
The machine must include 6 pieces of "waste," i.e. things which are not in use anymore. Examples include cardboard boxes and plastic bags.
Find different ways to use 3 bottle caps in the machine.
Steps may be repeated, but the length of the machine will be judged by the number of unique steps.
Please make a list of all the materials you used and mention them in the submission form.
The video should last no longer than 4 minutes.
Make sure all steps are visible in the video.
The video must be taken in one shot (i.e. no editing / splicing clips).
Submit your entries here.